Posts

1,142

Joined

Last visited

Days Won

16
FurmanCock's Achievements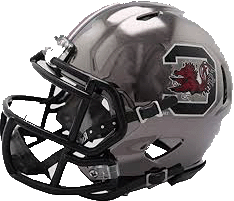 All-SEC (9/14)
Recent Badges
Hopefully we can find an OC that will use tight ends a little better than Muse and Bell were used this year.

Well we definitely owe the Cavaliers some payback. Personally, I would like to see us back in Charlotte (in spite of said Cavaliers) -- I would probably try to go if it was in Charlotte.

Just noticed where the CEO of Moderna said he expects the numbers of their vax against Omicron to fall to mid-fifty percent effectiveness -- against catching. I think it's still effective against hospitalization/serious effect. Just got my booster and a flu shot yesterday.

Boston was definitely in beast mode against A&T. Her commitment to fitness over the offseason is clearly paying dividends. I hope she has a monster year.

Wow, that's a beautiful bird, Cocky0. Well done.

Good season, Ladies -- a top 8 finish. Unfortunately, the fighting Mormons proved too high a hurdle to overcome, BYU moves into the semi-finals with a 4-1 victory.

Great pictures, Cockyandproud. Thanks for sharing.

Thanks for your hard work last night, nerf! That was a good win.

I think to Bear's point, "actions speak louder than words". Until you do it, it's just talking. Now if you can back up your talk, that's confidence; however, recently we haven't had a track record of being able to support any bold predictions.

This is a really big win for the Ladies against the best women's soccer team of the past 25 years!

I went with 50% for the exact same reasons you had...but I pegged our chance at about 25%; therefore I went with the lowest available "we have a chance" option.

Yeah, I thought he was a fifth year senior, but the COVID year may have extended that.

Well I should have given credit to Alaska Department of Fish and Game. And naming is actually pertinent to Blitzkrieg's question, because their is a differentiation between named rivers and unnamed rivers.

I spent some time on google for this...apparently AK has over 40% of the U.S.'s surface water resources. In addition to Blitzkrieg's number of rivers, it has over 3 million lakes >5 acres -- which to me is a staggering number.