Welcome to Gamecock Fanatics
Register now to gain access to all of our features. Once registered and logged in, you will be able to create topics, post replies to existing threads, give reputation to your fellow members, get your own private messenger, post status updates, manage your profile and so much more. If you already have an account,
login here
- otherwise
create an account
for free today!
View Other Content
Search Articles
Recent Articles
0
Other Sports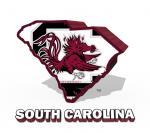 Something to crow about - 2013-14 Gamecocks midyear report
From USC Sports Information
(As of Feb. 25, 2014)
NATIONAL POLLS
• Four teams ranked in the top 5 nationally in latest poll of their respective sports (Equestrian -1st, Baseball – 3rd, Women's Basketball – 4th, Football – 4th).
• South Carolina is the only school to be ranked in the top 5 in 3 of the 4 "major sports" – football, men's basketball, women's basketball and baseball.
• Seven teams ranked in the top 15 nationally in latest poll of their respective sports (Equestrian -1st, Baseball – 3rd, Women's Basketball – 4th, Football – 4th, Men's Swimming & Diving – 9th, Women's Golf – 13th, Women's Soccer – 15th).
• Nine teams ranked in the top 25 nationally in latest poll of their respective sports (Equestrian -1st, Women's Basketball – 4th, Football – 4th, Baseball – 5th, Men's Swimming & Diving – 9th, Women's Golf – 13th, Women's Soccer – 15th, Women's Outdoor Track – 22nd from final poll of last season, Men's Golf – 25th).
• Gamecock football has been ranked in the AP Top 25 for 64 consecutive weeks, tying Stanford for the fifth-longest active streak in the nation.
INDIVIDUAL HONORS
• In football, Jadeveon Clowney and Kelcy Quarles were named first-team and All-American and All-SEC while Mike Davis, Sharrod Golightly and Victor Hampton earned second-team all-league honors. Skai Moore, Pharoh Cooper and Elliott Fry were named to the SEC All-Freshman Team.
• Gamecock women's basketball coach Dawn Staley was inducted this fall into the Naismith Memorial Basketball Hall of Fame.
• Gamecock Track and Field coach Curtis Frye was inducted this winter into the U.S. Track & Field and Cross Country Coaches Association Hall of Fame.
• Gamecock Sindarius Thornwell was named the Southeastern Conference and the Waymon Tisdale Men's Basketball National Freshman of the Week (Feb. 18, 2014).
• Gamecock freshman baseball player Wil Crowe was named the SEC Pitcher of the Week (Feb. 18, 2014) and the SEC Freshman of the Week (Feb. 24, 2014).
• Gamecock Alaina Coates has been named the SEC Freshman of the Week four times while teammate Aleighsa Welch has been named SEC Player of the Week (Feb. 10, 2014).
• Gamecock softball pitcher Nickie Blue was named the SEC Freshman of the Week (Feb. 24, 2014).
• Gamecock Sabrina D'Angelo was named 2013 National Soccer Coaches Association of America first-team All-America and the Soccer America MVP's second-team.
• Gamecocks soccer athletes Sabrina D'Angelo and Taylor Leach were named first-team All-SEC while Chelsea Drennan was named to the SEC All-Freshman Team. D'Angelo and Danielle Au were named to the SEC All-Tournament Team.
• Gamecocks Layla Choate (Reigning), Johnna Letchworth (Reigning) and Katherine Schmidt (Equitation Over Fences) have been named the Southeastern Conference Riders of the Month this season. Schmidt, Letchworth and Samantha Smith have been named National Collegiate Equestrian Association Riders of the Month as well.
• Gamecock golfer Caleb Sturgeon took individual medalist honors at the Badger Invitational (Sept. 29-Oct. 1).
• In volleyball, senior Juliette Thévenin was an honorable mention AVCA All-America selection and a first-team AVCA All-Southeast Region selection.
• Gamecocks Meredith Mill and Mary Reiser earned SEC Female Runner and Freshman of the Week honors in cross country. Reiser earned placement on the SEC All-Freshman Team, and Mill garnered USTFCCCA All-Academic honors.
ON THE FIELD SUCCESS
• The Gamecock women's basketball team has won at least a share of the 2014 Southeastern Conference title. If it defeats either Georgia (Feb. 27) or Tennessee (March 2) the team will win the conference title outright.
• Gamecock football posted three wins in 2013 against teams that finished in the Associated Press Top 10 (Missouri – 5th, Clemson – 8th, Central Florida – 10th).
• The Gamecock women's golf team won the Florida State Match-Up (Feb. 14-16, 2014) and finished second at the Mercedes-Benz Collegiate Championship (Sept. 20-22, 2013).
• The Gamecock men's golf team won the Badger Invitational (Sept. 29-Oct. 1) and the Wendy's Kiawah Classic (Nov. 3-5) this season.
IN THE CLASSROOM
• For the eighth consecutive fall, South Carolina led all schools with 66 student-athletes making the Southeastern Conference Fall Academic Honor Roll.
• The Gamecock men's soccer team earned the National Soccer Coaches Association of America Team Academic Award, earning the highest men's soccer team GPA in Division I.
• The Gamecock women's cross country team posted the ninth-best GPA among Division I schools, the fourth time in seven years the team has accomplished the feat.
• Gamecock Danielle Au earned third-team women's soccer Capital One Academic All-America honors.
• All Gamecock sports teams posted an APR multi-score of 950 or better the last two years.
• Carolina led the SEC for 6th consecutive year with First-Year Academic Honor Roll, placing 97 students.
• 24 Gamecock student-athletes earned their degrees in December.
IN THE COMMUNITY
• Since April 1, 2013, Gamecock student-athletes have performed more than 5,000 hours of community service, an average of more than 9.5 hours per student-athlete.
• This is the highest total in school history and amongst the highest in the Southeastern Conference.
IN THE STANDS
• All seven Gamecock home football games sold out in 2013 with an average home attendance of 82,401, nearly 2,000 more than Williams-Brice Stadium's seating capacity. Carolina has won 18 straight games at Williams-Brice Stadium, the longest home field win streak in the FBS.
• A school-record 5,957 season tickets have been sold for the 2014 Gamecock home baseball season, surpassing the 5,835 total of last season.
• South Carolina is 12th in the nation and third in the SEC, averaging 5,638 fans per home women's basketball game. Attendance at home Carolina women's basketball games has picked up an average of 1,686 fans per game from last year's 3,952 capacity. The average one-year increase is currently 3rd in the nation. [Numbers from 2012-13 & 2013-14 NCAA Stat Reports.]
• A school record 789 season tickets have been sold for the 2014 Gamecock softball season.
• Entering Feb. 25 games, South Carolina is third in the SEC in largest percent attendance increase for men's basketball (9,507 in 2013-14, 10.5% increase from 8,603 in 2012-13).
• South Carolina set the new total attendance mark for the Volleyball Competition Facility with 15,526 fans attending 16 matches this season, breaking the previous record of 11,787 in 17 matches in 2012. The average of 970 fans per match shattered the VCF average attendance record of 765 from the 2002 season. South Carolina's average attendance ranked 40th nationally and fifth in the SEC.
• Men's and Women's Soccer saw significant attendance increases from 2012 to 2013. Men's Soccer went from an average of 929 fans per game to 1,405 fans per game (+51 percent). Women's soccer went from an average of 716 fans per game to 1,360 fans per game, a staggering 89 percent increase.
• Every ticketed sport at South Carolina (Football, Men's and Women's Basketball, Baseball, Men's and Women's Soccer, Volleyball and Softball) saw an increase this year from last year in season ticket sales.
Read story →
0 comments
Something to crow about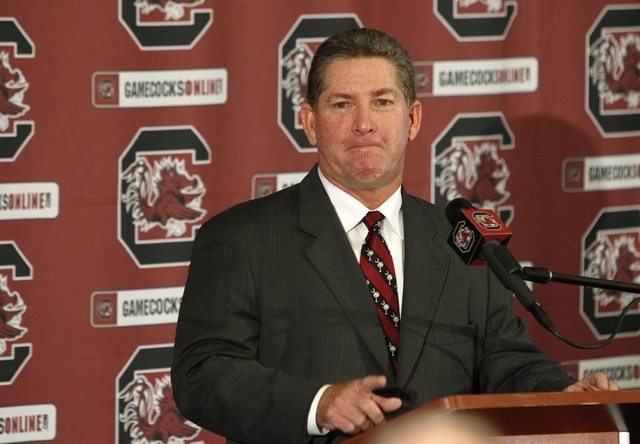 Tanner pleased with 1st year as Gamecocks AD
By PETE IACOBELLI — AP Sports Writer
07/08/13
COLUMBIA, S.C
. — Ray Tanner is pleased he kept South Carolina athletics moving forward in his first year as athletic director.
Tanner worried things in the department might hit a speed bump after he took over last summer for Eric Hyman, who left for a similar position at Texas A&M.
"I was concerned, 'Okay, I'm going into a new role. Do we have to take a step back before we can take two forward,'" he said. "Well, I didn't want to do that. I wasn't interested in that."
Tanner credits the department's staff for ensuring that didn't happen. Almost immediately after accepting the job, Tanner worked at recruiting - something he excelled at in leading South Carolina baseball to six College World Series trips in 16 seasons - South Carolina's athletic administrators to his team. All but academic chief Raymond Harrison remained on staff and that's meant barely a blip in the facility, fundraising and on-field success for Gamecocks sports this past academic year, Tanner said.
"That's the thing I think I'm most happy about, that there wasn't a lull," he said.
Tanner recently spoke to The Associated Press about his initial year in charge and the overall state of South Carolina athletics.
He acknowledged he had the advantage of a building plan that had already shown results like $36.5 million Carolina Stadium, a baseball facility that's helped the Gamecocks win consecutive national championships in 2010 and 2011.
Tanner also had some good timing in his new job, moving into the new offices on the top floor of the $8.5 million Rice Athletic Building instead of the aging (and now demolished) Roundhouse that housed athletic administrators for decades.
"I don't miss that," he said, laughing.
Tanner's view looks on the nearly completed softball complex. Further on in a track and field area set for renovation. Tanner has added his own twists to the plan, too, mapping out space for the school's fledging sand volleyball program, indoor tennis courts and a new basketball practice facility. Those, Tanner said, are longer-term projects he hopes to get going as soon as possible.
For a campus crazy about football, it's hard to think of a better stretch for the Gamecocks. Steve Spurrier's team has posted consecutive 11-win seasons for the first time in school history and South Carolina features one of the game's marquee players in helmet-popping, defensive end Jadeveon Clowney.
"He's fun to watch," Tanner said of the 6-foot-6, 274-pound junior.
He's also been a boon to keeping donors exciting and getting South Carolina's message out to the public. Donations surpassed $25 million in 2012, in part because of plays like Clowney's hit in the Outback Bowl when he dislodged Michigan runner Vincent Smith's helmet and made a one-handed fumble recovery to help the Gamecocks to a 33-28 victory.
"The attention he and football bring us is amazing," Tanner said.
But they're not the only sports showing success. Women's basketball won a school-record 11 SEC games and reached its second straight NCAA tournament under Dawn Staley. After the season, Tanner and the Gamecocks were able to keep Staley on board after Ohio State inquired about its women's basketball opening.
Tanner liked the passion he saw from men's basketball coach Frank Martin and is confident the group of newcomers entering this fall - Martin signed eight new players and will have Villanova transfer Tyrone Johnson available for SEC play - will boost the team's play in the coach's second season.
The biggest roller-coaster ride for Tanner came, as you might expect, during baseball season. He rode the line of staying away from a program and coach in Chad Holbrook he was close too or seeming too big a booster for his old team. Still, Tanner watched from the stands as the Gamecocks came up a game short of their fourth straight College World Series appearance. Tanner thought Holbrook did a strong job in his debut season and thinks the Gamecocks run of baseball success will continue.
Tanner also expects better of himself in year two. He gave himself a "B" for his first go-round simply because the time it took to get comfortable in the job kept him from achieving all he believed he should. That learning curve won't be there next fall and that has Tanner ready for bigger things at South Carolina.
"We're in a very good place. Are we where I want to be? No," he said. "I believe there's still opportunity for growth."
Read story →
0 comments
Tanner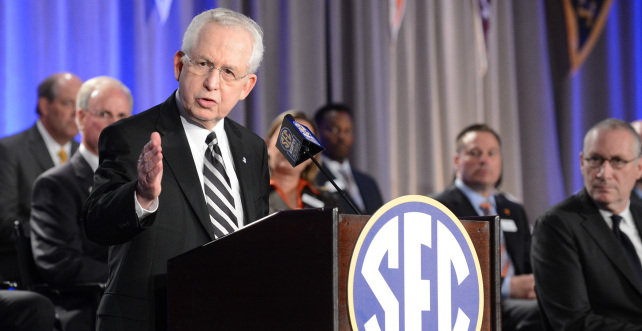 The Southeastern Conference and ESPN Announce new TV Network and Digital Platform 05/02/13
GF Staff
20-Year Agreement and Rights Extension through 2034;
AT&T U-verse Will Distribute the Network at LaunchAnnouncement Photo Gallery
| Press Conference, Q&A Session Transcript | Network FAQATLANTA (May 2, 2013)
-- The Southeastern Conference and ESPN have signed a 20-year agreement through 2034 to create and operate a multiplatform network, which will launch in August 2014, it was announced today by SEC Commissioner Mike Slive and ESPN President John Skipper. The new network and its accompanying digital platform will air SEC content 24/7 including more than 1,000 events in its first year.
The network will televise approximately 45 SEC football games, more than 100 men's basketball games, 60 women's basketball games, 75 baseball games, and events from across the SEC's 21 sports annually. Programming will also include studio shows, original content such as SEC Storied, spring football games, signing day and pro days coverage. Hundreds of additional live events from various sports will be offered exclusively on the digital platform. The network and its digital extensions will connect with each SEC institution and create opportunities for each school to produce and develop content.
"The SEC Network will provide an unparalleled fan experience of top quality SEC content presented across the television network and its accompanying digital platforms," stated Slive. "We will increase exposure of SEC athletics programs at all 14 member institutions, as we showcase the incredible student-athletes in our league. The agreement for a network streamlines and completes an overall media rights package that will continue the SEC's leadership for the foreseeable future."
Each weekend throughout the season, the new network will air multiple top-tier matchups from the strongest conference in college football. Since 2006, the SEC has claimed seven consecutive football national championships. In 2011-12, SEC teams won eight national championships: football (Alabama), men's basketball (Kentucky), gymnastics (Alabama), men's indoor track and field (Florida), women's tennis (Florida), women's golf (Alabama), men's outdoor track and field (Florida), and softball (Alabama). Since 1990, the SEC has won 149 national team championships for an average of more than six per year.
Skipper said, "The SEC is unmatched in its success on the field and its popularity with fans nationwide. The new network's top-quality SEC matchups across a range of sports will serve all sports enthusiasts including the most passionate, die-hard SEC fans. Also, it will serve the needs of our multichannel distributors and advertisers by providing extremely attractive programming options across all platforms."
As part of the agreement, ESPN will now oversee the SEC's official Corporate Sponsor Program. In addition, ESPN and the SEC also agreed to extend their existing media rights agreement through 2034. ESPN has televised the SEC since 1982. ESPN's existing networks present more than 1,600 hours of SEC action each year. The new network will focus exclusively on the SEC and add another outlet to deliver sports fans more SEC content than ever.
AT&T U-verse® has been secured as the network's first national distributor. AT&T U-verse is the fastest growing TV provider in the U.S. and their subscribers will have access to an unprecedented amount of SEC content across all platforms. Subscribers receiving the live linear network via a multichannel subscription will also have access to the network on PCs, tablets, smartphones and select gaming devices like Xbox. Additional games and coverage will be available through an authenticated digital offering. Fans looking to learn more about how to get the SEC Network can visit
GetSECNetwork.com
for more information.
"We are pleased to be involved with the SEC and ESPN at the very beginning of this great alliance," said Jeff Weber, President of Content and Advertising Sales, AT&T. "As the fastest growing and most advanced pay TV service, we want to bring our customers the highest value and most compelling product that we possibly can. Access to the SEC Network, across multiple platforms, will only increase the demand for U-verse."
ESPN's Justin Connolly, formerly senior vice president, ESPN affiliate sales and marketing, will oversee the network's day-to-day operations. The network will originate from ESPN's Charlotte, N.C., offices with additional staff located at the company's Bristol, Conn., headquarters. Staff announcements and additional details will be made in the coming months.
About the Southeastern Conference (SEC)
The Southeastern Conference was formed in 1932 and consists of 14 member institutions: Alabama, Arkansas, Auburn, Florida, Georgia, Kentucky, LSU, Ole Miss, Mississippi State, Missouri, South Carolina, Tennessee, Texas A&M, and Vanderbilt. The league currently sanctions championship play in nine men's sports and 12 women's sports. Its headquarters has been located in Birmingham, Ala., since 1948. For more on the conference, visit www.SECDigitalNetwork.com
About ESPN
ESPN, Inc., is the world's leading multinational, multimedia sports entertainment company featuring a portfolio of more than 50 multimedia sports assets. The company is comprised of eight U.S. 24-hour television networks (ESPN, ESPN2, ESPNEWS, ESPNU, ESPN Classic, ESPN Deportes, ESPN 3D and Longhorn Network) and five HD simulcast services (ESPN, ESPN2, ESPNU, ESPNEWS and ESPN Deportes). Other businesses include ESPN Regional Television, ESPN International (35 networks, syndication, radio, digital), ESPN Radio (broadcast, satellite, digital, a growing category led by ScoreCenter), ESPN.com (plus a variety of sport-, college-, and market-specific sites), ESPN The Magazine, ESPN Enterprises and espnW. Multi-screen offerings include WatchESPN (access to several ESPN networks online and via an app), ESPN3(live multi-screen network available online, on the go and via Xbox LIVE) and ESPN Mobile (mobile Web, mobile TV and video, apps, alerts and messaging). Based in Bristol, Conn., ESPN is 80 percent owned by ABC, Inc., which is an indirect subsidiary of The Walt Disney Company. The Hearst Corporation holds a 20 percent interest in ESPN. SEC ESPN NETWORK FAQ
GENERAL/STRUCTURAL
When will the SEC Network launch?
The Network will launch in August 2014.
What will the Network be called?
The Network will be called the "SEC Network." The formal name is the "SEC ESPN Network."
How is this different than other conference or single-school networks?
This collaboration between the SEC and ESPN will bring together unparalleled content from one of the most competitive conferences in the country with the highest quality, most innovative production partner in the sports industry.
Will the Network look similar to ESPN channels?
The Network will have the highest quality production value and a look and feel consistent with ESPN's other networks.
Where will the Network be located?
The production home will be in Charlotte, N.C. This location will provide for efficient use of ESPN's existing production facility in Charlotte and it will have support from all of ESPN's resources in Bristol, Conn.
Why is Charlotte the Network's home especially since there are no SEC teams in N.C.?
ESPN already have a state-of-the-art facility in Charlotte that is easily accessible from across the SEC footprint.
Will each campus (or the SEC Offices) have upgraded television facilities?
Each campus is being assessed for its capabilities and level of content integration from each of the school campuses. We anticipate some level of connection and integration with each institution's facilities so we can produce and deliver content in an efficient manner.
How many people will work for the SEC Network?
We anticipate more than 100 full-time staff for the Network across ESPN.
PROGRAMMING & CONTENT
Will the SEC Network be 24 hours a day, seven days a week?
The SEC Network will have 24/7 programming; it's a dedicated channel for all things SEC.
What kind of shows will I see on the SEC Network?
At the outset, the Network will offer SEC sports and sports-related studio programming 24 hours a day, seven days a week. More than 1,000 live events will be available in the first full year across the television Network and its digital extensions. This will include approximately 45 football games, more than 100 men's basketball games, 60 women's basketball games and events from across all 21 SEC-sponsored sports.
How will the SEC Network enhance the SEC fan experience?
More than 1,000 live events will be available. The SEC Network will provide more than 450 live games each year. An additional 550 games will be distributed digitally. The Network will bring football, basketball, baseball, and all SEC campus sports to SEC fans. These outlets will provide more in-depth content to fans across the country than ever before. Fans will be able to access content on a range of devices. Also, there will be programming dedicated to news and analysis surrounding the events.
How many football games will be aired on the Network?
The Network will televise approximately 45 football games per season.
How many basketball games? Baseball? Women's sports? Olympic?
At least 450 events will be televised on the Network each year. Of the 450 events, there will be more than 100 men's basketball games, 60 women's basketball games and 250 Olympic sports on the Network. More than 550 additional sporting events will be available on our digital platforms. The digital platform will include an outlet, similar to ESPN3, for the other 550 games and a live linear stream of the television network. This content will be available to Network subscribers across a range of devices.
Will each school have a block of time to program as they see fit?
This is a conference-wide network. The goal is to provide equitable exposure for each of the SEC member institutions. The Network will achieve this goal without each school having its own block of time to program.
Will the Network show breaking news or investigative pieces about the conference similar to ESPN?
The Network will cover and report on sports news and information in an objective manner, but the basic premise is the Network will represent the conference and its member institutions. The Network has created a Content Board which has equal representation from the SEC and ESPN. The Board will work collaboratively on the programming and presentation. The Network, along with its digital extensions, will serve SEC sports fans and sports fans more broadly.
Will there be academic programming?
We have 16 months between now and the launch. We will continue to build out the full scope of the Network which will include content beyond live events. The Content Board will continue to build out the programming schedule for the Network and its digital extensions.
What access and programming is each school obligated to provide to the SEC Network?
Outside of the rights in the existing CBS and ESPN agreements, each school provides the rights and access to all other live events for the SEC Network.
Will the SEC Network air high school football games?
No.
Will the SEC Network be able to re-air games shown on other ESPN networks? CBS?
Yes.
Will the conference staff be on air or have any regular shows?
No.
Will the SEC Network air bowl games? SEC Conference Championships?
There are no current plans to air bowl games on the Network. The Network will televise the SEC Championships for all sports other than football.
Will there be fewer games available to me now that there is a Network?
The Network will provide more than 1,000 live events per year for SEC fans and sports fans across the country. These games will also be available online on a range of devices to allow for widespread access that is not currently available.
Will the Network include new personalities or use existing ESPN personalities for the games and studio shows?
A mix of both existing ESPN personnel and new on-air staff will be present on the Network.
DISTRIBUTION/AVAILABILITY/AD SALES
How can I get the SEC Network in time for the August 2014 launch?
An agreement is already in place with AT&T U-verse to distribute the Network. ESPN is working hard to ensure that the Network will be available via cable, satellite and telco distributors (such as Comcast, Time Warner Cable, DirecTV, DISH Network, AT&T U-verse, Cox and Verizon FiOS). ESPN will continue negotiating with the other distributors in the coming months. Your cable, satellite, or telco provider makes programming decisions based on customer requests. As a fan of the Southeastern Conference, please support the SEC Network by calling your cable, satellite or telco provider and requesting the SEC Network.
Are there currently any carriage agreements?
Yes. An agreement is already done with AT&T U-verse, the fastest growing multi-channel distributor in the country.
How do I get the digital part of the Network?
Provided you are a customer who receives the Network from your cable, satellite or telco provider, you can contact that provider and get a username and password which will allow you to access the content on computers, tablets, mobile phones and other consumer devices like Xbox.
What is the best way for fans and alumni who want to make sure their cable company carries the Network?
Please visit GetSECNetwork.com to show your interest in the Network and provide some general contact information.
What's the expected reach of the Network outside the SEC footprint and on what level of service will distributors carry the Network (Expanded basic? Tier?)
The Network will have strong appeal and interest beyond the 11-state SEC footprint. While this is all subject to negotiation, carriage will be sought on broadly distributed packages.
Will I be able to watch the Network on my mobile phone or similar device?
Yes. The SEC Network will be available on computers, tablets, mobile phones and other consumer devices like Xbox to fans who receive their video subscription through an affiliated provider. The aim is to make this content available to fans anytime, anywhere, similar to how the WatchESPN application works today.
Will I be able to watch the Network on a device other than my TV (online, tablet)?
Provided you are a subscriber of an affiliated provider (a cable, satellite or telco partner), you will be able to access the content with your existing login credentials, which will allow you to access the content on computers, tablets, mobile phones and other devices like Xbox.
How will you decide what games to televise early in the Network's existence?
The SEC has great depth in all major sports so the Network will have top-tier matchups each week to serve viewers and those distributors that choose to carry the network.
Can I pay to subscribe to the network online, Pay-Per-View or via ESPN3 if I can't get it on TV?
No. The games will be exclusive to the Network and its digital extensions. However, once a subscriber has access to the Network via an affiliated provider, that subscriber will have access to the content on computers, tablets, mobile phones and other consumer devices like Xbox. The aim is to make this content available to fans anytime, anywhere.
How will this impact my cable bill?
ESPN negotiates for license fee payments from its distributors and has no control over retail pricing. Retail prices are determined by each distributor.
Will all SEC campuses carry the network?
Campuses served by an affiliated provider will have access to the Network.
I live in [state outside SEC footprint]. Are you working to make sure we are able to see the Network too?
Yes. Our interest is in delivering this content in broadly distributed packages across the country.
Right now, I see all my favorite team's games online at the [SEC school athletics] site. Will I still be able to see all those games?
The Network is for media rights to all sports across our 14 member institutions. Any games produced by the schools will have an outlet, either the SEC Network or its digital extensions, where fans can watch.
Who will sell sponsorship for the Network?
ESPN will sell advertising and sponsorship on behalf of the Network. ESPN will also represent the SEC's Corporate Sponsor Program.
Where can I apply for a job at SEC Network?
You can apply online at ESPNcareers.com. Job openings for the SEC Network positions will be posted in late Spring 2014.
Will the Network have an internship program?
ESPN has a SEC internship program already in place. The Network will source candidates from the existing process and pool. Information about where to apply is forthcoming.
How will money from the Network be used on campuses?
Each member institution has control and discretion on how they use any proceeds from their media rights.
Read story →
0 comments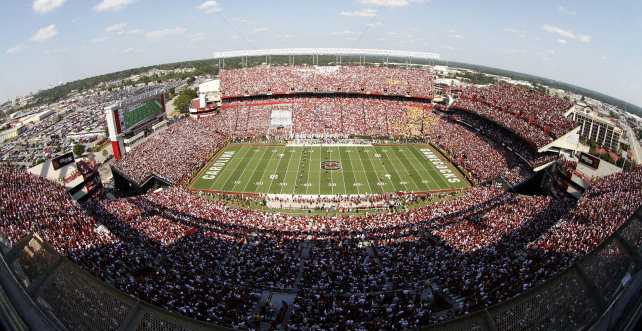 Board approves construction projects
GF Staff
02/28/13
COLUMBIA, S.C. (February 28, 2013) -- The University of South Carolina Board of Trustees approved approximately $53 million in construction projects which will upgrade intercollegiate athletics facilities on the Columbia campus. The action was taken at the Feb. 28 meeting of the Board of Trustees, which was held on the USC-Aiken campus.
"These projects will allow us to compete at the highest level in intercollegiate athletics," said Carolina Director of Athletics Ray Tanner. "We are appreciative of the vote by the Board of Trustees to turn these plans into action."
Among the projects approved by the Board of Trustees was Phase II of the Football Indoor Practice Facility, which will be constructed on the west end of the Farmer's Market site, and the addition of new practice fields adjacent to the practice facility.
The indoor facility will have a regulation 100-yard turf football field and include restrooms, training rooms and film towers.
The Board of Trustees passed improvement projects to Williams-Brice Stadium, including renovations to the plaza surrounding the stadium.
The plaza will provide an aesthetic look to the entrance of Williams-Brice Stadium, including beautiful greenery, brick entrance ways and will create an institutional landmark for visitors, fans, students and alumni.
Facility projects were also approved for a building located next to the Eugene E. Stone III Soccer Stadium, which will house locker rooms, weight room and a video room.
Upgrades are also scheduled for the Athletics Village, including the Weems Baskin Track, Field House and Tennis Complex.
As part of the facility upgrade project, the Athletics Department has announced an increase in football season ticket prices of $45. With the football season ticket price increase, the proposed Gamecock Club dues increase, set to begin in 2014, will be rescinded.
"We have a lot of momentum going our way in Gamecock Athletics," said Tanner. "We have to keep that energy going and these additional projects, which are being funded in part by all Williams-Brice ticket holders, will give us the ability to compete at the highest levels of the Southeastern Conference."
The last increase in season ticket prices was in 2008. In addition to the planned facility improvements, in the last year, Gamecock fans saw additional enhancements on football gameday with the new videoboard and the Farmer's Market addition.
Read story →
0 comments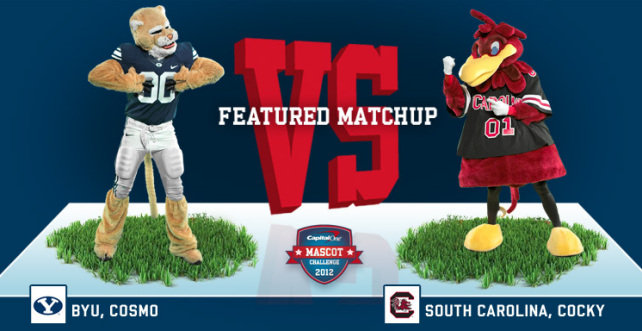 Vote For Cocky In Capital One Mascot Challenge
GF Staff
09/03/12
The Gamecocks' beloved mascot, Cocky, is once again competing in the Capital One Mascot Challenge.
Regular season voting officially opens at 12 p.m. EST on September 3, 2012, and continues weekly through November 26, 2012. Cocky's Week 1 match-up is against Cosmo of BYU. The top eight mascots with the best head-to-head records will then compete in a bracket-style, single-elimination competition to determine the overall winner. Fans will be able to vote at
www.CapitalOneBowl.com
and on Facebook as well as Twitter. All voting information appears at www.CapitalOneBowl.com.
The Capital One National Mascot of the Year will be announced at the Capital One Bowl on January 1, 2013, and will be awarded a $20,000 scholarship to help fund its school's mascot program. Each of the 2012 Capital One All-America team members will also receive $5,000 for their university mascot program.
This year, fans will get a behind-the-scenes look inside the Capital One Mascot Training Camp, a place where mascots become the best of the best. Learning about mascot cohabitation, social media etiquette and everyday manners, mascots attend a series of classes, lectures and challenges to become the best. The quirky video vignettes will be released at www.CapitalOneBowl.com and
Facebook.com/MascotChallenge
.
Full list of participants:
Wilma T. Wildcat of the University of Arizona
Sparty of Michigan State University
Cosmo of Brigham Young University
Mike the Tiger of Louisiana State University
Testudo of the University of Maryland
Wolfie Jr. of the University of Nevada
Cam the Ram of Colorado State
YoUDee of the University of Delaware
Truman the Tiger of the University of Missouri
Bucky Badger of the University of Wisconsin
Ms. Wuf of North Carolina State University
The Duck of The University of Oregon
Scarlet Knight of Rutgers University
Cocky of the University of South Carolina
Sebastian the Ibis of the University of Miami
Raider Red of Texas Tech University
Remember to vote daily for Cocky at
CapitalOneBowl.com
!
Read story →
1 comments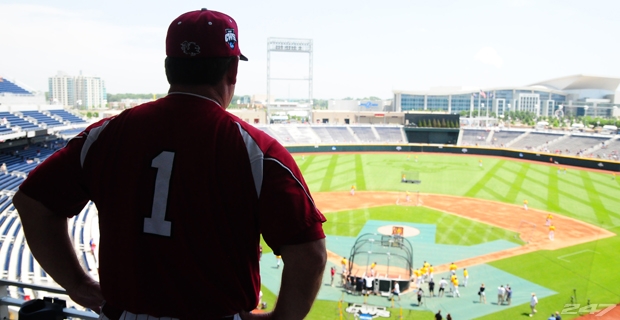 Ray Tanner named Athletics Director
From USC Sports Information
07/13/12
COLUMBIA, S.C. (July 13, 2012) – University of South Carolina president Dr. Harris Pastides announced today that longtime Gamecock baseball coach Ray Tanner has been selected as the university's new director of athletics. Tanner will begin his new duties on August 2.
"Sometimes you can search the world over for the perfect candidate and at times you know you have the right leader within your organization," said Dr. Pastides. "For USC, we knew we had the right person on our team already. When Coach Tanner approached me two years ago and sought more administrative responsibilities, I clearly knew that this was an individual who was seeking a way to lead; to take our great university to the next level," noted Pastides. "Ray exemplifies all the qualities I am seeking in an Athletics Director: integrity, a winning attitude, a confident leader and manager and an individual who puts the well-being of our student-athletes above and beyond all other things."
A dedicated community leader whose charitable organization has made a difference in many South Carolina families, a three-time National Coach of the Year and Southeastern Conference Coach of the Year, Tanner just completed his 16th year as head coach at the University of South Carolina. Tanner has established one of the premier programs in college baseball. He has led the Garnet & Black to two NCAA Division I Baseball Championships, a pair of national runner-up finishes, six College World Series appearances, three SEC championships, six SEC Eastern division titles, a SEC tournament crown and 13 consecutive NCAA Tournament appearances.
Under the direction of Tanner, South Carolina's postseason success from 2010-2012 is arguably the greatest run in collegiate baseball history. In the three-year span, the Gamecocks established NCAA records with 22 consecutive postseason wins and 12 consecutive wins in the College World Series. The Gamecocks won the NCAA Division I Baseball Championship in 2010 and 2011 with a national runner-up finish in 2012. South Carolina's 30-4 (.882) record over the past three seasons in the NCAA Tournament is the fifth best three-year postseason record in NCAA history.
In addition, the 2012 CWS trip marked the sixth time in 11 years that South Carolina had reached Omaha. No Division I baseball team has made more appearances than the Gamecocks over the last 11 seasons.
Tanner and the Gamecocks have created one of the top environments in college baseball at Carolina Stadium. After a successful run at Sarge Frye Field through 2008, the Gamecocks made the move to the new $36 million Carolina Stadium where college baseball has continued to grow. South Carolina's total attendance of 295,389 in the 2012 season was second highest in the nation. The average attendance of 7,574 also was a Carolina Stadium record, besting the previous mark of 7,431 in the 2011 season. The Gamecocks also set a record for sellouts in 2012 with 15 games at a capacity of 8,242 fans. In addition, South Carolina set a record for season tickets sold with a total of 5,580 sold in the preseason before the 2012 campaign.
Under Tanner's leadership, South Carolina owns the longest current streak of NCAA Regional appearances among the 12 SEC schools with 13 straight trips to the tournament dating back to the 2000 season. In that span, Carolina has 10 NCAA Super Regional appearances (2000, 2001, 2002, 2003, 2004, 2006, 2007, 2010, 2011, 2012). South Carolina is one of only two schools in the nation to make at least 10 NCAA Super Regionals in the last 13 years and one of only six schools in the country to have reached the NCAA Regionals every season from 2000 to the present.
TANNER NAMED ATHLETICS DIRECTOR 2-2-2-2
The 2012 season was Tanner's 25th year as a collegiate head coach. At South Carolina, Tanner owns a 738-316 record at South Carolina with a .700 winning percentage, second highest all-time among SEC coaches. His career record is 1,033-489-3 for a winning percentage of .699. His last 12 teams have featured 23 All-America performers.
Tanner gained valuable experience at an international level in his association with USA Baseball. He has served five stints with Red, White and Blue, including in 2003 as head coach for the USA National Baseball Team. At the helm of some of the top freshmen and sophomores in the country, Tanner's club finished with a 27-2 record, the best record for a U.S. National Team (.931 winning percentage) and won a silver medal at the 2003 Pan American Games. He was named the U.S. National Coach of the Year for his work that season. Prior to his head coaching stint, Tanner served as an auxiliary coach under Tommy Lasorda for the 2000 Olympic Team that won a gold medal at the XXVII Olympiad in Sydney, Australia. He was also an assistant under former LSU coach Skip Bertman with the 1995 and 1996 USA teams that culminated in a bronze medal win at the 1996 Olympics in Atlanta, Ga. Tanner also served alongside current Mississippi State coach Ron Polk on Bertman's staff. Tanner's first stint with USA Baseball came as an assistant coach to the national team in the summer of 1993.
Tanner was named the South Carolina head coach June 14, 1996, after nine successful seasons at North Carolina State. At NC State, Tanner led his alma mater to seven appearances in the NCAA postseason tournament and ranked second for most wins in school history. He was the 1990 Atlantic Coast Conference Coach of the Year and in 1993 was named Atlantic Region Coach of the Year when his team won 49 games.
Tanner was affiliated with the Wolfpack baseball program for more than 20 years. He came to the Raleigh campus in the fall of 1976 as a player following an outstanding career at South Johnston High School in Four Oaks, N.C. A four-year starter at shortstop and third base, he earned All-Atlantic Coast Conference honors his senior season and still ranks among the Wolfpack's all-time leaders in several categories.
Following his playing career, Tanner served as an assistant for NC State coach Sam Esposito, overseeing recruiting efforts and coaching third base. During his tenure as an assistant, the Wolfpack reached the NCAA Tournament twice. He had additional duties as assistant to the athletics director and as assistant athletics director in charge of game operations.
After Esposito's retirement, Tanner was named head coach at the age of 28 by the legendary late Jim Valvano, becoming one of the youngest head baseball coaches in the nation.
Tanner has a bachelor of science degree in recreational administration from NC State (1980) and a master's of public affairs, public administration (1983).
Born Donald Ray Tanner, Jr., March 25, 1958, in Smithfield, N.C., Tanner grew up in Benson, N.C. He is married to the former Karen Donald, a native of Charleston, S.C. A University of South Carolina graduate, she was formerly head women's athletic trainer at NC State. During the summer of 1997 she served as trainer for Charlotte in the Women's National Basketball Association (WNBA). She is the former director of athletics and director of sports medicine at Columbia College.
They have two daughters, Bridgette Grace ("Gracie") and Margaret Pearl ("Maggie") and one son, Joseph Luke ("Luke").
Read story →
0 comments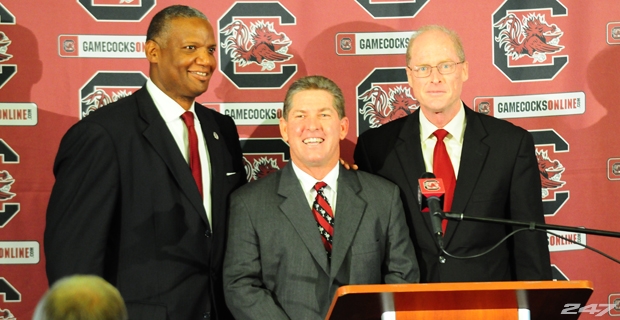 University of South Carolina's Head Coaches on Ray Tanner as Athletics Director
From USC Sports Information
07/13/12
Frank Martin, Men's Basketball
"As concerned as I was the day Eric Hyman decided to leave, I am even more excited for President Pastides' decision to hire Ray Tanner as our next director of athletics. He has proven that he can lead people and win championships as well as anyone. I look forward to having him as our new leader."
Dawn Staley, Women's Basketball
"With Ray Tanner's unprecedented success on the field, his name quickly surfaced as a top candidate, and that did not change throughout our quick but thorough search process. It is with enthusiasm that I join President Pastides, and the entire advisory committee, in welcoming Ray Tanner, a familiar and well-respected member of our Gamecock family as our new athletics director."
Stan Rosenthal, Women's Cross Country
"I am very excited to have Coach Tanner as our new athletics director. He is a wonderful person and will do an awesome job for everyone in Gamecock Nation."
Boo Major, Equestrian
"How exciting it is to have one of our own become athletics director at South Carolina. Ray Tanner is a great choice for our university at this time. He has the demeanor and personality to lead us to the next level, just as he did with the baseball team. I am looking forward to working with Ray in his new role."
Steve Spurrier, Football
"I applaud the choice of Ray Tanner as athletics director. I believe the President made an excellent decision. Our athletics department is in very good hands with Ray Tanner. I look forward to working with Ray and President Pastides for several years to come."
Bill McDonald, Men's Golf
"Congratulations to Coach Tanner and his family. It's a great day for Gamecock Athletics! Coach Tanner is a proven leader, and he has certainly shown he has the ability to get the most out of his people. His passion for this great University is contagious and unwavering. I am excited to have Coach Tanner leading the way into the next great era of Gamecock Athletics."
Kalen Harris, Women's Golf
"I am thrilled that Ray Tanner will be leading our athletics department. Coach Tanner has strong relationships within the Gamecock community, and he understands the needs of coaches and student-athletes. His success as a coach speaks for itself, and I am confident that he will continue to move Gamecock athletics toward excellence."
Mark Berson, Men's Soccer
"Ray Tanner is a tremendous choice to be our athletics director. He has all the qualities that you look for in a leader. He is a proven winner at the highest level, in the most demanding conference in the country. His ability to produce back-to-back national championships speaks for itself in terms of his management ability and his ability to lead. Most importantly, Ray Tanner is a quality person, and he is a Gamecock through and through. He is the right man for the job.
Shelley Smith, Women's Soccer
"I'm excited to have chance to work for Ray. He's a tremendous person. He's been very successful as a coach, but I know he has the ability to lead a department. The way he interacts with others, the way he's given back to the community shows what a tremendous person he is. I'm proud to be coaching under his leadership."
Beverly Smith, Softball
"I am thrilled for Coach Tanner. To go from coach to athletics director is a tribute to his proven leadership ability. This is an exciting time for Gamecock fans and, certainly, for the athletics staff."
McGee Moody, Swimming & Diving
"Ray has one of the best coaching minds and has the ability to lead a group to greatness. I truly believe this will translate over to his leadership of our department. He is well respected within the department and will have the support of the coaches on staff. I have enjoyed working side-by-side with Ray, and I am looking forward to the opportunity to work for him in the future."
Josh Goffi, Men's Tennis
"Coach Tanner has proven his ability to lead teams to the pinnacle of his sport. There is not a doubt in my mind that the same qualities he used to lead his team will translate into success as our athletics director. I am truly excited for what is to come for Gamecock Athletics."
Curtis Frye, Track & Field
"It's the right time and the right guy. The University of South Carolina could not have hired a better person as an administrator to manage our program and take it to the next level. Ray understands coaches and the importance of empowering them to do what they do. I look forward to working with him."
Scott Swanson, Volleyball
"I am extremely excited about this hire. Coach Tanner is going to be an amazing mentor for a lot of us coaches. For someone who has had his success to share his ideas with young coaches like myself is a great opportunity for us. I am excited about the future of Gamecock athletics with Coach Tanner."
Read story →
1 comments
USC to announce Tanner as athletic director Friday
GF Staff
06/12/12
The University of South Carolina will introduce
baseball
coach Ray Tanner as its athletic director at a news conference Friday.
The news conference is scheduled for 2 p.m. at Williams-Brice Stadium.
Tanner, who has been at USC for 16 years, is a three-time national coach of the year who led the Gamecocks to College World Series titles in 2010 and 2011. He has experience as an assistant athletic director during nine years as baseball coach at N.C. State. He holds a master's degree in public affairs and administration from N.C. State, according to USC.
Tanner also has served as a special assistant to USC president Harris Pastides in which his responsibilities have included fund-raising and serving as a liaison between the president's office and the school's coaches.
According to WLTX-TV in Columbia, associate head coach Chad Holbrook is expected to replace Tanner as baseball coach.
Tanner replaces Eric Hyman, who resigned June 29 to accept the athletics director job at Texas A&M.
Hyman, who served at USC for seven years, played a big role in the USC's unprecedented athletic success during his tenure.
In addition to the two baseball championships, the football team reached its first Southeastern Conference championship game in 2010 and then won a program-record 11 games last fall. And the women's
basketball
team made the NCAA's round of 16 in its first tournament appearance in nine years.
In March, Hyman hired successful Kansas State coach Frank Martin last March to revitalize USC men's basketball program, which has slipped into last place in the SEC.
Hyman also oversaw a revamping of USC's facilities, including a new baseball stadium and numerous upgrades to the
football
stadium. During Hyman's tenure, USC also built an Academic Enrichment Center.
Also during Hyman's tenure, the NCAA uncovered three major violations including failure to monitor the department because of violations in the football and track programs. In handing down its final decision, the NCAA praised USC administrators for their cooperation during the inquiry.
Read story →
0 comments
Hyman Resigns Post as Carolina A.D.
From Sports Informtion
06/29/12
Accepts Similar Position at Texas A&M University
COLUMBIA, S.C. (June 29, 2012) – University of South Carolina president Harris Pastides has accepted the resignation of athletics director Eric Hyman, it was announced today. Hyman is expected to take a similar post at Texas A&M University in College Station, Texas.
"We wish Eric well in his next endeavor. The University of South Carolina bears the marks of his leadership- from enhanced facilities to the hiring of strong coaches to higher student graduation rates," Dr. Pastides said. "We will miss him on our team, but his legacy has made us stronger."
"I am very excited for the opportunity to help transition Texas A&M into the Southeastern Conference," said Hyman. "While this is a tremendous opportunity, the downside is leaving all the dedicated and loyal fans in Gamecock Nation and the best athletic department in the country. Pauline and I have loved living in Columbia. It will be sad to leave all the wonderful friends we have made."
Regarded as an architect of championship programs, an advocate for academic success and a skilled administrator, Hyman began his duties at South Carolina on July 1, 2005.
Hyman has developed an outstanding reputation as a leader among his peers. He was named the 2003-04 Street and Smith's Business Journal National Athletics Director of the Year and was also selected as the Division I-A West Regional Athletics Director of the Year by the National Association of Collegiate Directors of Athletics (NACDA).
In September 2008, he assumed the duties as president of the Division 1A Athletic Directors' Association. More recently, he was named to the NCAA Division I Baseball Committee and was selected as the 2010-11 Under Armour Southeast Region Athletics Director of the Year by NACDA.
Under Hyman's leadership, the South Carolina Athletics Department has made tremendous strides in becoming a nationally prominent program with the goal of competing for championships in all sports, as exhibited by the school's first men's national championship with the baseball team's title in June 2010 and repeated in June 2011.
During the 2011-12 academic year, the football team set a school record for most wins in a season with 11; the women's basketball team advanced to the Sweet 16; the women's soccer team was crowned SEC regular season champions; the women's golf team captured the East Regional title and finished fifth at the NCAA Championships; and the baseball team was the national runner-up at the College World Series. In addition, both men and women's soccer, tennis, golf, and track and field advanced to the postseason.
His hiring of successful head coaches, the development of a $200 million master plan of facilities, and the school's first athletics capital campaign have taken South Carolina athletics to new heights. Hyman has successfully guided the department through a football seat donation initiative, which, along with philanthropic gifts and money guaranteed through the television agreement, has provided the financial resources to place Gamecock facilities equal to and above the standards of their SEC rivals.
Under Hyman's tenure, the Carolina Stadium state-of-the-art baseball facility opened in the spring of 2009; the Dodie Anderson Academic Enrichment Center opened in February 2010; followed closely by an adjacent parking garage and tennis center. The Rice Athletics Center coaches' support building opened in June 2012. In addition, the athletic training room, locker room, coaches' locker room, players' lounge and entryway at Williams-Brice Stadium have all received major upgrades. Men's and women's basketball locker rooms have been renovated along with the coaches' offices. Major suite renovations took place at William-Brice following the successful addition of the Champion Club suites. Upon Hyman's arrival the stadium was dressed up with graphics and recognition of record-holding players. In addition, 2012 has seen the Farmers' Market converted into a football parking lot and tailgate area for the fans, while a new state-of-the-art video board has been added to enhance the stadium's atmosphere. Renovations are also underway at the softball and track facilities.
Off the field, South Carolina student-athletes have combined to surpass the 3.0 grade point average plateau for 11 consecutive semesters and are regularly among the leaders in the SEC Academic Honor Roll. Gamecock student-athletes concluded the 2011-12 academic year posting their highest departmental grade point average to date. The GPA for the fall semester (3.202) was the highest ever and the GPA for the spring semester (3.196) was the second highest. In addition, South Carolina's APR scores have continually improved under Hyman's watch, with all 19 of the university's countable sports posting a muti-year score of 950 or better in the latest report.
"The Board of Trustees is pleased with Eric's many achievements and we believe he served The University of South Carolina well," Miles Loadholt, USC Board of Trustees chair, said. "Our student athletes are performing well on and off the field. Our facilities have grown and a new Athletics Village is soon to open. He is leaving us with a better athletics program, and we are grateful for his service."
The Hymans have a daughter and son-in-law, Corrine, a real estate agent, and Michael Quast, a financial analyst. They also have a son and daughter-in-law, Ryan, who is in property and casualty insurance, and Carolyn Hyman, an attorney. They all reside in Fort Worth, Texas. Ryan and Carolyn are expecting Pauline and Eric's first grandchild in November.
Dr. Pastides has appointed an advisory team to make recommendations on the search process including the appointment of an interim athletic director. This committee will also develop a position description that reflects the new and growing opportunities the position offers. Members are William C. Hubbard '74, '77, chair of the USC Board of Trustees Intercollegiate Athletics Committee; Dawn Staley, head coach, women's basketball; Thomas E. "Tommy" Suggs '71, president/CEO, Keenan Suggs Insurance and Carolina broadcaster; I.S. Leevy Johnson '68, Columbia attorney; and Charles F. Adams, clinical assistant professor at USC. An interim athletic director appointment is expected within a week.
Read story →
0 comments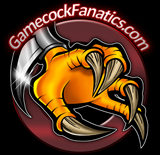 Student-Athletes Strong In The Classroom
GF Staff
06/14/12
Two teams, football (2.781) and men's track and field (3.269), achieved their highest mark on record this spring. Volleyball (3.493) earned its second-highest GPA. Also, nine teams improved its GPA from the fall of 2011.
Men's golf (3.526) earned the title as the departmental GPA leader for Spring 2012, while men's tennis (3.501) ranked a close second. The Gamecock football team continued their upward trend and enjoyed a fourth consecutive semester above a 2.7 GPA.
Sixty-seven student-athletes earned a perfect 4.0 GPA and, with that, a spot on the President's List, while 159 were named to the Dean's List. 326 student-athletes, more than half of the student-athlete population, were named to the Athletics Director's Honor Roll (3.0 GPA).
"Our academic performance continues to impress," said Athletics Director Eric Hyman. "We are very proud of the progress we've made in the classroom. Credit not only goes to the student-athletes for a job well done, but to Raymond Harrison, to our academic support staff, and to the coaches for motivating and holding the student-athletes accountable. The most impressive thing I hear is that teams are not satisfied with what has been accomplished. They want to reach even higher."
Here are the sport-by-sport GPA's for the Spring 2012:
Sport GPA
Baseball 3.052
Men's Basketball 2.643
Women's Basketball 2.968
Equestrian 3.420
Football 2.781
Men's Golf 3.526
Women's Golf 3.492
Men's Soccer 3.434
Women's Soccer 3.450
Softball 3.288
Men's Swimming & Diving 3.200
Women's Swimming & Diving 3.446
Men's Tennis 3.501
Women's Tennis 3.478
Men's Track & Field 3.269
Women's Track & Field & Cross Country 3.323
Volleyball 3.493
Read story →
0 comments