Welcome to Gamecock Fanatics
Register now to gain access to all of our features. Once registered and logged in, you will be able to create topics, post replies to existing threads, give reputation to your fellow members, get your own private messenger, post status updates, manage your profile and so much more. This message will be removed once you have signed in.
Login to Account
Create an Account
View Other Content
Search Articles
0
ESPN sets time for South Carolina spring game
Gamecock Football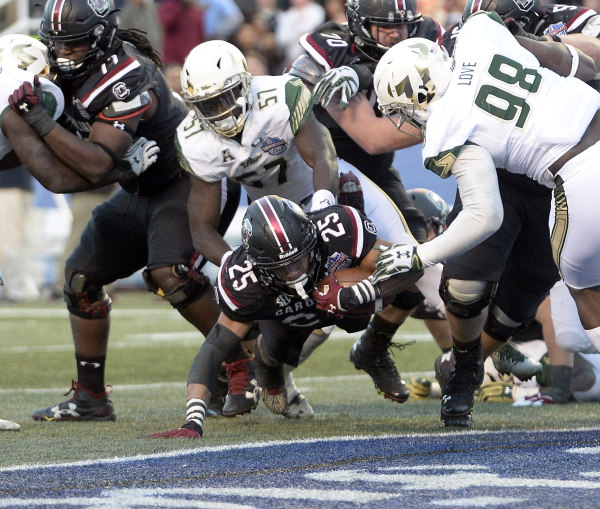 ESPN sets time for South Carolina spring game
February 06, 2018

South Carolina's 2018 spring game will get going early and wrap up in time for fans to have a long afternoon in Columbia.

According to ESPN's TV schedule, the game will be at noon on March 31, a date the school had already announced. ESPN Media Zone had posted advanced TV listings, and schedule site LSUfootball.net
complied
a TV schedule of all the SEC spring games.

The game will be on SEC Network.
Article: ESPN sets time for South Carolina spring game