Welcome to Gamecock Fanatics
Register now to gain access to all of our features. Once registered and logged in, you will be able to create topics, post replies to existing threads, give reputation to your fellow members, get your own private messenger, post status updates, manage your profile and so much more. This message will be removed once you have signed in.
Login to Account
Create an Account
View Other Content
Search Articles
Latest News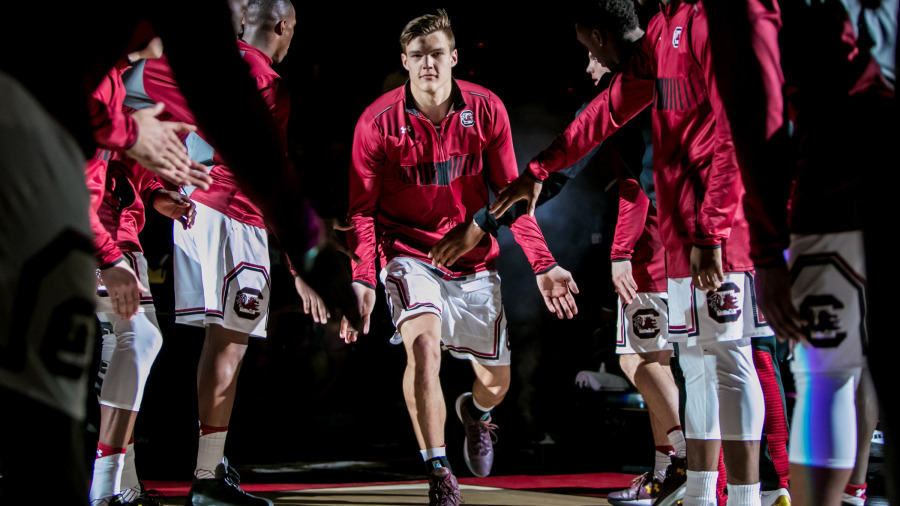 South Carolina hosts Erskine in an exhibition on Oct. 30 at 7 p.m. ET. GCF Staff Report October 20, 2017 COLUMBIA, S.C. - Game times have been finalized for the upcoming non-conference slate for Gamecock men's basketball. Carolina will begin the seas...
Read story →
0 comments
Gamecock mens basketball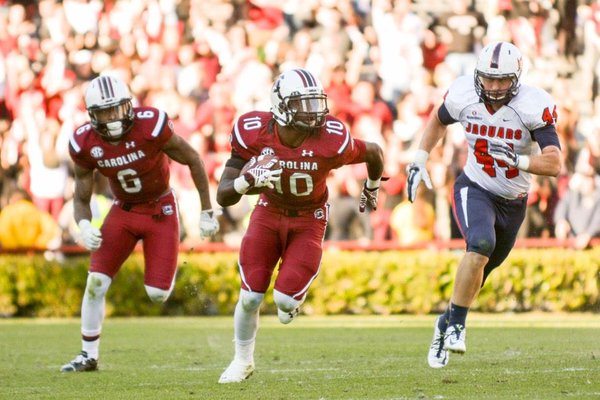 Defense Looks To Improve in Coach Muschamp's Second Season Previewing the 2017 Gamecock defensive unit By Chris Phillips - August 2, 2017 What To Know… South Carolina looks to improve on the defensive side of the ball in Year 2 of the Will Musch...
Read story →
0 comments
armchairallamericans.com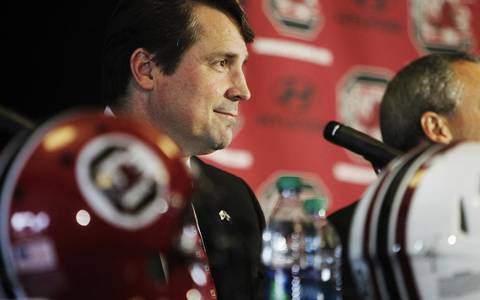 Will Muschchamp Weekly News Conference Videos/Quotes + Player Viability GCF Staff Report September 05, 2017 GAME NOTES MizzouGameNotes.pdf 1.96MB0 downloads Head coach Will Muschamp addressed the media at his weekly news conference Tuesday afterno...
Read story →
1 comments
Gamecock football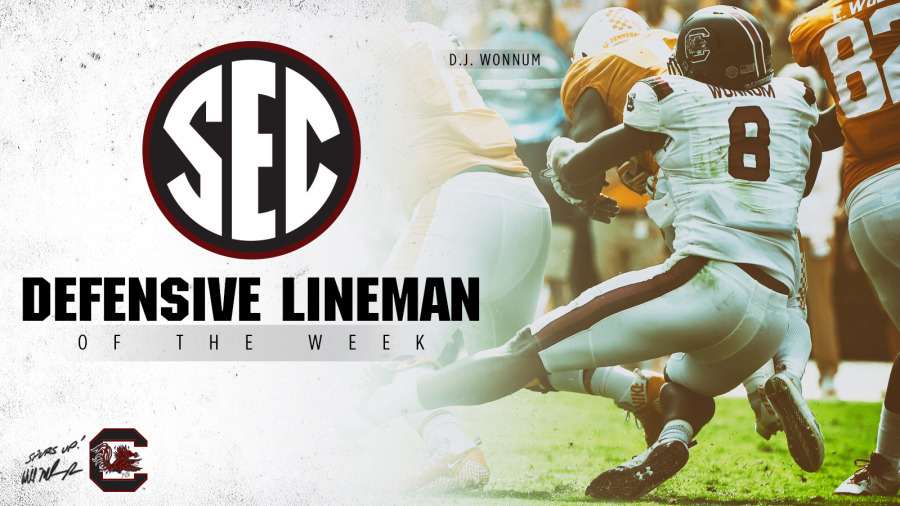 Wonnum Honored By SEC Second Consecutive Week Sophomore named Defensive Lineman of the Week after two-sack effort at Tennessee GCF Staff Report October 16, 2017 BIRMINGHAM, Ala. -- University of South Carolina sophomore D.J. Wonnum has been named SE...
Read story →
0 comments
Gamecock honored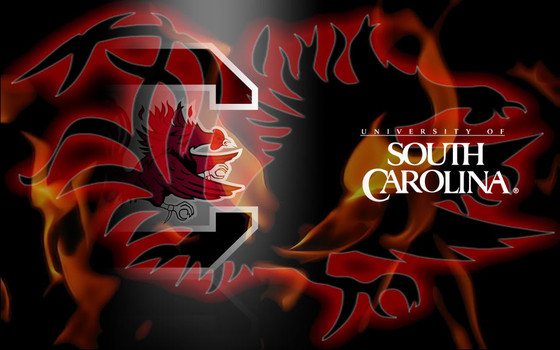 Kickoff time set for Gamecocks' home game against Vanderbilt October 16, 2017 South Carolina's Oct. 28 home game against Vanderbilt will kick off at 4 p.m. The game will be televised on SEC Network. The Gamecocks lead the series 22-4. USC won 13-10...
Read story →
0 comments
South Carolina vs Vanderbilt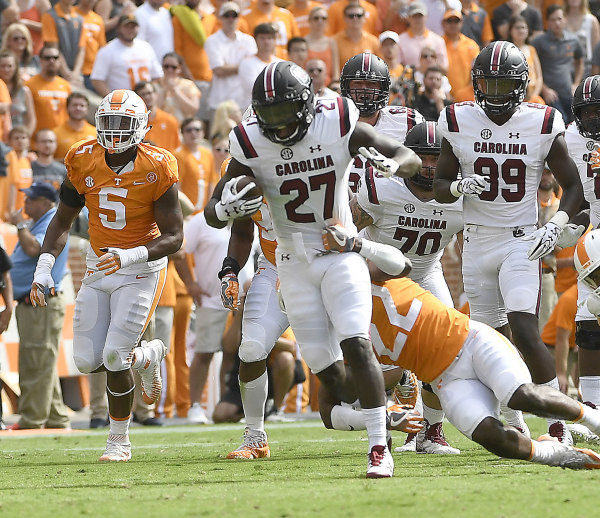 Gamecocks get some attention from Top 25 voters October 15, 2017 The South Carolina football team isn't in the Top 25 yet, but the Gamecocks are getting some respect nationally after Saturday's 15-9 road win over Tennessee. South Carolina (5-2) rece...
Read story →
0 comments
and 1 more...
Gamecockfanatics Players of the Game Vs Tennessee Volunteers Henry Fusco October 14, 2017 DEFENSIVE PLAYER OF THE GAME The Defense Wow what a game vs the Volunteers. 9-3 Teneessee up at half time. Gamecock defense for the most part held them in che...
Read story →
0 comments
Gamecock postgame honors
Gamecocks' Late GOAL-LINE Stand Preserves 15-9 Win Over Vols With Videos, Galleries, Stats, Notes & More South Carolina Has Bye Next Week Before Hosting Vanderbilt on Oct. 28 GCF Staff Report October 14, 2017 South Carolina 15, Tennessee 9 Fina...
Read story →
0 comments
Gamecocks vs Vols postame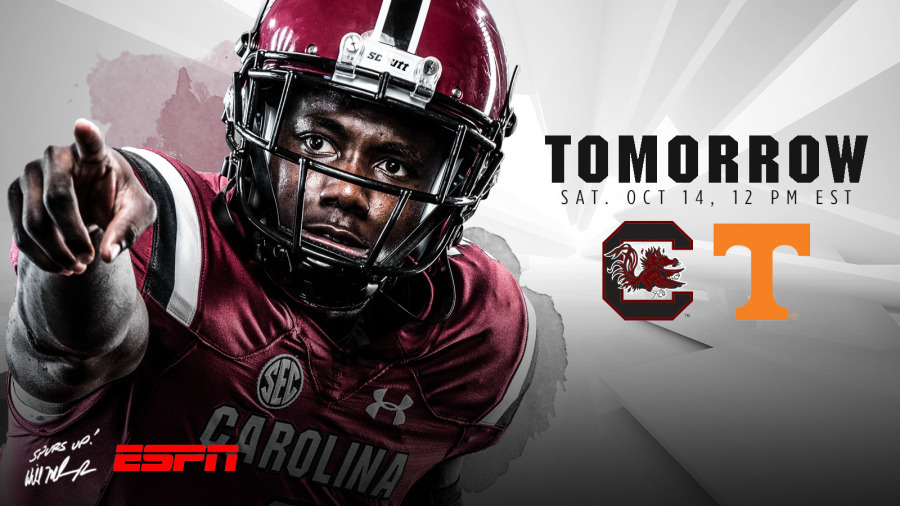 Gamecocks Head To Rocky Top For SEC East Showdown Carolina and Tennessee Kick at Noon Saturday GCF Staff Report October 13, 2917 South Carolina vs Tennessee Game Notes/ /GameTracker /Live Audio / @GamecockFB GAME INFO Opponent: Tennessee Date: Oct....
Read story →
0 comments
Gamecocks vs Volunteers
Muschamp Press Conference With Video, Quotes & Notes – 10/10/17 – Week #7 – Tennessee GCF Staff Report October 10, 2017 Will Muschamp Weekly News Conference — 10/10/17 Will Muschamp pre-Tennessee Jake Bentley Weekly News Conference — 10...
Read story →
0 comments
Coach weekly teleconference
Articles